Vallecitos CGA District 33
Our new Web site is still under construction and would Love to hear from you all on what you would like to see on the site . Presently we have added the ability to Register and Pay on line. please let us know if you have any issues with this new function.
Show Season 2018 - 2019 has started with over 45 riders on our first show!!! thank you all for coming and hope to SEE you on the 2 day show !!! Looking for pictures from the first show please send them to Bob and we will post on the web site .
Welcome back to the V-Spurs information center!!!! We have made several changes to the web pages and hope you can take advantage of them. Thanks to all of our awesome V-Spurs riders and families for making the last year show so good! We also had lots of new members. All had a great time thanks to all for your support.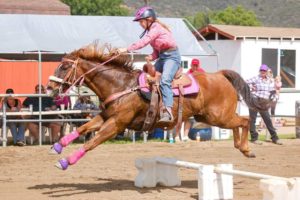 Octoberfast is approaching fast this is our two day Buckle show we will have high point buckles for AAA, AA, A & FC if we have enough riders we will split out by age (must have 3 or more in each division in order to split). to qualify you must have ridden in at least 8 events.
There will be fun and games each night as well as a costume contest Saturday 1 hour after all events are competed. We will have Trick or treat Saturday night so please bring plenty of treats
Please Email Shannon if you would like to schedule setups
Email Shannon
Oct 27-28 Events (Mystery Jack Pots )
Sat. & Sun
All 13 Events
Friday 10/26 – Tentative Setups Upon Request
Setup will be run on Friday Oct 26 at request. Stalls are very limited and will be assigned on first come first sever bases please put your order in early.
VSpurs want to thank Todd Benson Web designs from MudSlingers for his support on our new web page
This content will show up directly in its container.