Vallecitos CGA District 33
Congradition to the 4 VSpurs members, slected this year for the State Show scholarship program !
Jordyn

Mackenzie

Cara

Mattie (from Last year)
End of the year Awards will be August 18 at 11AM in the Red barn, food will be provided by the club you will be contacted on what to bring and share.
Show Season 2018 - 2019 has started with over 43 riders on our last show!!! thank you all for coming and hope to SEE you our next show April 14!!! Looking for pictures from any of our shows please send them to Bob and we will post on the web site .
Welcome back to the V-Spurs information center!!!! We have made several changes to the web pages and hope you can take advantage of them. Thanks to all of our awesome V-Spurs riders and families for making the last year show so good! We also had lots of new members. All had a great time thanks to all for your support.
Our next show is June 23 this is the Final show of the year! Thank you all for such a Great year
🙂 Come join us!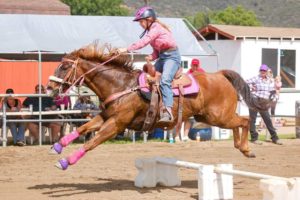 looking for more pictures for our web sitePlease send to Cranorb11@gmail.com and we will post them
May 12 show had 45 riders great turn out thank you all

If you were not there you missed a fun weekend. End of the year standing are posted under reports.

The following riders were bumped up after this past weekend congratlation to these riders!

Sophia Beckett from FC to A

Christopher Cannon from A to AA

Allison Cave from FC to A

Madison Eide from AA to AAA

Paige Worthley from A to AA
Please Email Shannon if you would like to schedule setups
Email Shannon
Next show June 23 Final Show of the year
Speed Barrels*
Single Stake F
igure 8 Stake
Quadrangle*
Figure 8 Flags
Poles 1
*Jack Pots
This content will show up directly in its container.